How to Map Out Your Ideal Career Path
What's your ideal career? Do you know what it looks like? How about the steps you need to take to get there? If not, don't worry – many people don't have a clear career strategy. We've put together this guide to map out your ideal career path. We'll discuss everything from setting career goals to creating action plans. By the end, you'll be ready to start working toward your dream career.
What is career development, and why should you care about it?
Career development is the process of managing and planning your career path. It includes activities such as setting goals, researching careers, and networking. Career development is important because it lets you stay focused on your goals and make informed decisions about your career.
Define your ideal career path
Your ideal career path perfectly matches your skills, interests, and personality. It's important to take some time to figure out what that is, so you can start planning your career strategy.
To get started, ask yourself the following questions:
– What are my strengths?
– What am I interested in?
– What kind of work would I be happy doing every day?
– What are my personality traits?
Once you have some answers, research careers that match your findings. There are many online resources that can help you find the right career for you, such as CareerBuilder and Careeronestop.
Once you have a general idea of the type of career you want, it's time to start mapping out your path. To do this, break down your goal into smaller steps and create a timeline for reaching it. For example, if you want to become a doctor, you might need first to earn a bachelor's degree in science, then complete medical school, and finally complete your residency.
Creating a career plan isn't easy, but it's worth the effort. Defining your ideal career path will help you stay focused and motivated throughout your journey.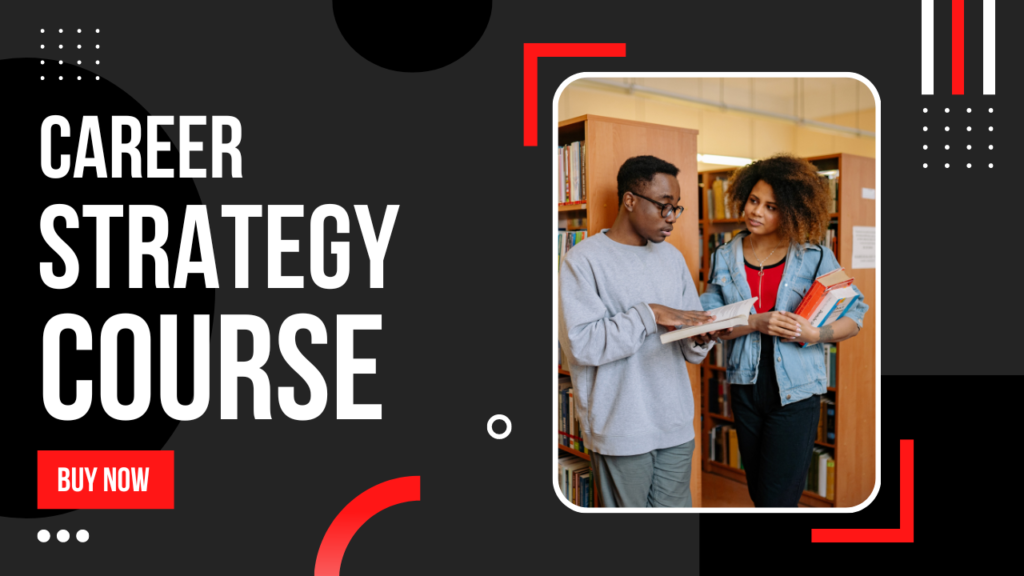 Research the necessary skills for your desired career
The best way to research the necessary skills for your desired career is to look at the job requirements. Often, job postings will list the specific skills and experience that are required. You can also look at industry profiles or websites like Indeed.com to see a list of common skills for your desired career.
Identify which of those skills you already have
If you can identify the skills that you already have, then you can start thinking about how to cultivate the ones that you don't have yet. You can also begin researching what careers might be a good fit for you based on your skills and interests.
Recommendation: 7 Reasons You Should Consider Upskilling
Create a plan to acquire the remaining skills
Your next step is to create a plan to acquire the remaining skills you need to achieve your ideal career path. This may include taking classes, working with a career coach, or networking with professionals in your desired field. Make a list of the specific skills you need and how you can go about acquiring them. Set deadlines for yourself and track your progress along the way. A clear roadmap will help keep you on track and motivated as you work towards your goals.
How can you change your career without making a lot of noise?
Making a lot of noise can be counterproductive when trying to change your career. You may attract the wrong kind of attention or make people in power positions suspicious of your motives. There are a few ways to make changes without making noise.
One way is to take small steps. If you want to move from being a junior associate to a partner, for example, you can start by taking on additional responsibilities and proving that you're capable of handling them. You can also focus on developing new skills and showing that you're committed to your career.
You can also communicate with your boss and key decision-makers about your goals and what you need to do to achieve them. This shows that you're proactive and willing to take the initiative to improve your career. Overall, be patient and stay focused on your goals. Making changes in your career takes time and effort, but it's worth it in the end.
Should you stay in your comfort zone or take risks to climb the ladder?
If you're content with your current position, stay in your comfort zone. However, if you want to climb the ladder, you'll need to take risks. This could mean expanding your skillset, networking with influential people, or even taking a job out of your comfort zone. By taking these risks, you'll be one step closer to achieving your career goals.
So, what's your career strategy? Are you content with where you are, or do you want to take risks to move up? Only you can answer that question. But whatever you decide, remember that taking risks is often necessary to succeed.
What should you do if you hit a roadblock?
If you hit a roadblock in your career, the first thing you should do is assess the situation. Are you feeling stuck because you don't know what to do next, or are you experiencing difficulty implementing your plans? If it's the former, research career paths that interest you and explore job postings to get a sense of what jobs might be a good fit. If it's the latter, revisit your goals and make a plan for overcoming the obstacles in your way. Either way, don't give up – pursuing your ideal career is worth the effort!
Recommendation: Why Investing in Online Courses is the Best Way to Increase Your Self Worth
How do you know if you're on the right track?
There is no one-size-fits-all answer to this question, as the best way to know if you're on the right track depends on your individual career goals and aspirations. However, there are a few key things you can do to help you figure out if you're heading in the right direction:
1. Evaluate your current situation and ask whether it aligns with your long-term goals.
2. Take stock of your skills and talents and see how they can be applied in different roles or industries.
3. Stay up-to-date on emerging trends and make sure your skills remain relevant in today's job market.
4. Ask for feedback from friends, family, colleagues, and mentors, and use their insights to create a plan for further development.
5. Make a list of what's important to you in a career and look for opportunities that offer those things.
By assessing your career path and ensuring it aligns with your goals, you can ensure you're on the right track. And if you're not? Don't worry – with a little self-reflection and some planning; you can get back on track in no time.
How do you find a mentor or sponsor who can help guide and support your career growth?
There are a few different ways to find a mentor or sponsor who can help guide and support your career growth.
One way is to ask people you know if they know anyone who might be a good mentor or sponsor for you. Another way is to look for mentors or sponsors online, through social media or networking websites. You can also attend career events and meet-ups where you can network with professionals in your industry.
If you do find a mentor or sponsor, make sure to stay in touch with them and keep them updated on your progress. Thank them for their help and guidance, and be sure to reciprocate by offering help and advice whenever possible.
Recommendation: The Science of Learning: How to Learn Any Skill Fast
What career is projected to have the most jobs by 2021 and beyond?
The career that is projected to have the most jobs by 2021 and beyond is nursing. The Bureau of Labor Statistics has estimated that there will be over 1 million new jobs for registered nurses between 2016 and 2021. This is due to the aging population, as well as the growing demand for healthcare services.
If you're looking for a stable and secure career, nursing is the way to go. With such high demand, there are plenty of opportunities for advancement and growth within the field. So if you're considering a career in nursing, be sure to do your research and map out your ideal career path.
What are some other careers that are projected to have high job growth?
Some other careers that are projected to have high job growth include:
– Solar photovoltaic installers
– Wind turbine service technicians
– Home health aides
– Personal care aides
– Physical therapist assistants
– Occupational therapy assistants
– Information security analysts
– Physician assistants
– Statisticians
– Market research analysts
As you can see, there are many different options for careers with high job growth. So whatever your interests and skills may be, there's sure to be a career that's perfect for you. Do some research and find the right fit for you.
Some things to consider when choosing a career include:
– Your interests and skills
– The job market outlook
– Job security and stability
– Growth potential
– Salary and benefits
When you're making such an important decision, you must take the time to consider all of your options. With so many factors to consider, it can be helpful to speak with a career counselor or other professionals who can offer guidance and advice.
Polish up your resume and start applying for jobs!
First, make sure your resume is up-to-date and accurate. Then, start applying for jobs that match your skills and interests. Don't be afraid to network and reach out to contacts who may be able to help you find a job. Stay positive and keep working towards your career goals.
Conclusion
If you're looking to change careers or want a plan to get from your current career situation to your ideal career, the "Career Strategy" course by Kristine Knutter is an excellent resource. The course covers everything from self-assessment tools and goal-setting techniques to networking tips and strategies for staying motivated on your path. If you're serious about changing your career, this is the course for you.