How Freelancers Can Use LinkedIn to Best Market Themselves 
Are you a freelancer looking for ways to market yourself and build your business? There are currently more than 774 million users worldwide and projected to have a billion by 2025. LinkedIn is not only a social media platform, but it is a place for freelancers to break into new markets and land their dream jobs.
When you work as a freelancer, having an extensive network of connections and clients is critical to increasing your chances of landing new projects. But how can you make your LinkedIn profile shine in such a crowded online market? Read further to learn how you can use LinkedIn to advertise yourself and what you can achieve.
How to Optimize Your LinkedIn Profile to Rank Higher
There are a few steps for you to follow to optimize your LinkedIn profile. By following these steps, you will rank higher in searches and get more profile views.
1. Update Your Profile Photo
Your profile photo should be a well-lit, professional, forward-facing photo, where you're dressed according to your industry and local culture. If you're unsure what clothing is acceptable for your intended market, search other profiles within the same industry to get inspiration. Your photo is what others will see first, so it's important you make a strong first impression.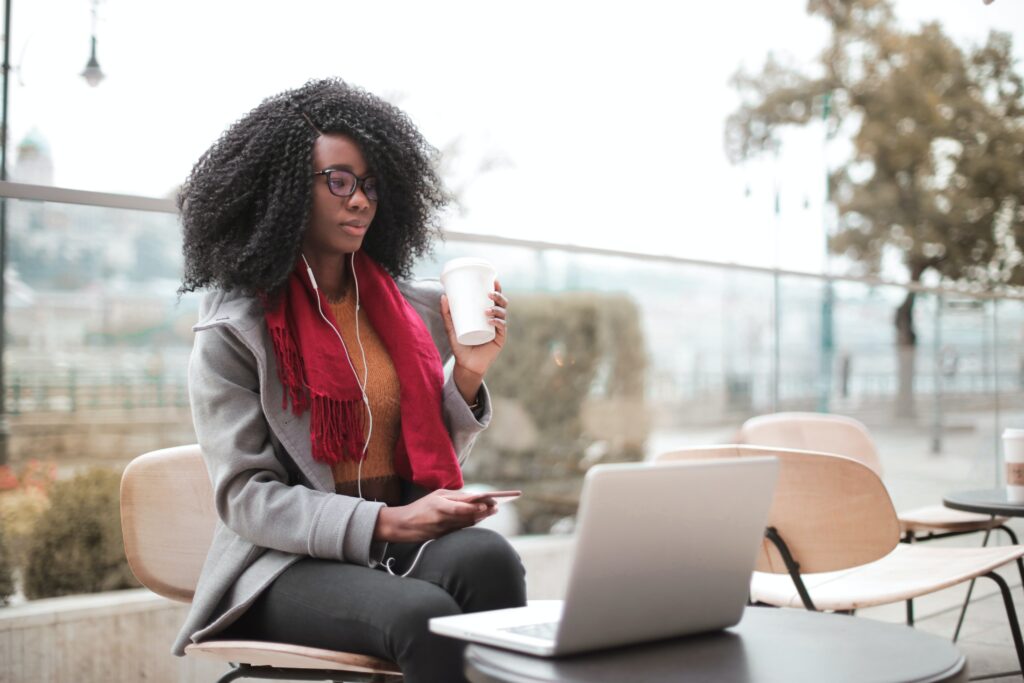 2. Update Your Headline
Your headline represents what you are. So whether you're a Marketing Specialist, Real Estate Agent, or Customer Services Representative, your headline represents how you want to be viewed in your market and industry. Your headline also doesn't need to be the same as your current job title.
3. Update Your Personal Statement
Your personal statement summarizes you and is one of the first sections of your profile that will get read first. This "about" section could provide you 300-350 words to add personality to your profile, optimize your search terms, convey your professional journey, and motivate readers to take action. Think of it as your value proposition, and make sure you take this section seriously.
4. Complete All of the Fields in Your Profile
A detailed profile allows those who view it, such as recruiters, potential future employers, or business partners, to understand better who you are and what you offer.
5. Get Recommendations and Validations
Having your abilities and recommendations recognized by others will help you create a reputation and make your profile appealing. Begin by endorsing and affirming the skills of those with whom you have previously collaborated. They will, in most situations, repay the favour. Otherwise, reach out to past clients and co-workers and ask them to give you a recommendation or validate your skills.
Related: Building Relationships: The Key to a Successful Business
6. Use LinkedIn's 'Search' Option to Find Professionals in Your Field
Begin by looking for people who work for businesses or organizations you respect and admire, as well as in places or areas that interest you. Don't be scared to connect with people in positions of power in your field of interest. You've now taken the first step toward effectively networking on LinkedIn!
7. Network!
Now that you've started connecting with others in your field of interest, it's time to start networking. You might find that some of your connections post content regularly, so start by sharing their posts and leaving thoughtful comments.
You can also send them a message to let them know that their post struck a chord with you, and then let the conversation flow naturally from there, but don't force it. The trick is to be genuine in all of this and not ask for too much too soon. You'll be surprised at how organically opportunities and favors develop from regular, meaningful conversations.
8. Share Your Own Content
This is far more critical than most people realize. Post content that will benefit your network and not give mixed messages about who you are and what you do. Take meticulous notes on what works well on LinkedIn.
LinkedIn favors original, interesting content in various formats, including:
videos
instructive posts
inspiring posts
educational posts
articles
If you want to reach a vast audience in your sector or market, figure out which formats are best for your industry and personal brand, and go to work on your content. Until then, keep sharing and commenting on any useful content that comes through your network.
Related: Life Lessons from Elon Musk: Leadership Skills to be a Successful Entrepreneur
9. Continue to Fine-Tune Your Profile
Your profile should get treated as if it were a work in progress, so keep it up to date to ensure you have the correct 'keywords' for your industry and target market. It's imperative to note that what you search for in your city might not be the same as in another country, so make sure you know which keywords are widespread in your industry.
Because LinkedIn is a search engine, the better optimized your profile is for your industry, the more recruiters, potential future employers, and business partners are likely to see it. You need to make a list of the keywords that apply to your industry and market, then update your profile and 'Skills' section accordingly.
Develop a Strategy on LinkedIn
Now that your profile is updated and you've started connecting with others, you need to develop a good strategy.
Guidelines for your brand: Your brand represents who you are, so you need to be consistent throughout your profile and in your content and comments. Suppose you want to portray a relaxed image—your messaging needs to match your casual style and be consistent with your brand. If you're into humor, then use the appropriate tone of voice in your posts. If you're targeting professionals such as bankers that are more serious, then you need to portray yourself as more analytical and serious. Whatever your brand, don't be afraid to inject some personality and emotion into your posts to show your readers that you're a real person.
Don't be a salesperson: LinkedIn is a networking platform, so you can't only be about sales. Sales posts are bound not to get much traction. Instead, you should be concentrating on promoting your brand, encouraging discussion that leads to brand supporters, and highlighting your credentials. If you succeed in doing so, sales will follow.
The following are the benefits of having a LinkedIn strategy:
Connect with a potential 774 million-person network.
Allows you to be found in Google searches as well as within the platform.
Increase the number of visitors to your website.
Create a sense of trust among your potential customers.
Conclusion
Freelancers must know that they need to make time for social networking, which becomes part of their marketing plan. If you're afraid to waste time, think about the amount of time you spend attending face-to-face events and sending out cold emails. This time can also get spent making meaningful connections on LinkedIn and building your brand further. Just making one new connection a day can lead to something big for your career.
With these guidelines, you'll be well on your way to a more successful LinkedIn networking experience.