SEO for Beginners: How to Get Higher Rankings
Are you looking for a way to get higher rankings on search engines? Do your competitors have higher rankings than you? If so, then it is time that you learn how SEO works. In this article, we will discuss the basics of SEO in marketing.
We will also talk about what keywords are and how backlinks can help increase your rankings on search engines. So if you want to be at the top of Google's page results or Bing's SERPs, then continue reading.
What is SEO?
Search Engine Optimization (SEO) is a process that every website owner should be familiar with – SEO is what makes your website show up higher in search engine rankings. SEO works by analyzing your site and then making changes to it to improve its ranking for specific keywords.
SEO strategy is the process of developing strategies to increase the presence of a website on search engine results pages, or SERPs. Keyword research can be used to uncover new keywords to target for SEO strategy and meta descriptions are snippets of text displayed beneath link listings in SERPs.
How to use SEO keywords in your content
There are a lot of SEO tips out there that you can use to rank higher on search engine pages. The first step is to find good SEO keywords. These are words people type into the search field when they are looking for what you have to offer.
You should conduct keyword research if you want to know which SEO keywords are already being used by other sites with tools like Ubersuggest. This way, your site will not contain just any old keyword, but one that is being used by people who would be interested in your services or products.
If there is no market for your SEO keyword, then it is unlikely that SEO will help you rank higher on any of the search engines.
Why backlinks are important for SEO success
Backlinks are traffic sent to your site, but more importantly, they can help you rank higher in the SERPS. So why is traffic so important? It's traffic that will lead to conversions on your site, which will lead to increased revenue for your business. To get traffic to your site, you need traffic-driving links.
Therefore, business owners are finding it beneficial to create an internal link-building strategy for ranking higher in the SERPS. You can do this by creating user-friendly content, which will encourage users to link back to the page.
Additionally, business owners need to create quality links on other sites as well. This means doing things like guest blogging and getting your site mentioned in news articles about relevant topics or trends.
That being said, be sure to think outside of the box. There are many ways that you can get more traffic, which will eventually increase your revenue as well.
Related: Life Lessons from Elon Musk: Leadership Skills to be a Successful Entrepreneur
Tips for creating a blog post or website with good SEO
There are some tips that you might want to consider when you're writing posts, for example:
Use keywords once in the title and search engine description field.
You should also use different keyword variations throughout your post.
Always include keyword research tools like SEMrush, Google Keyword Planner or Google Search Console.
Use lists, images, and links to other articles on your site.
Tips on how to create a blog post that will rank high in the SERPs (Search Engine Results Pages)
Do some research on what people are searching for. If you go to Google and type in "What are some creative hobbies?" you'll see that people want to know more creative, fun hobbies they can do. So, your blog post should be about creative or fun hobbies.
You can check out YouTube for this sort of information, too. Type in "creative hobbies" into the search bar and find a video with high-viewer engagement.
For example, if I search "creative hobbies" on YouTube, one video comes up called "Creative Hobbies For Kids". This is a good video for viewing because it has over 2 million views with an average of 3.5 out of 5 stars.
You can take ideas from the video and use them in your blog post. For example, you could write about fun or creative activities for kids to do with their friends! There are so many possibilities when it comes to this kind of content.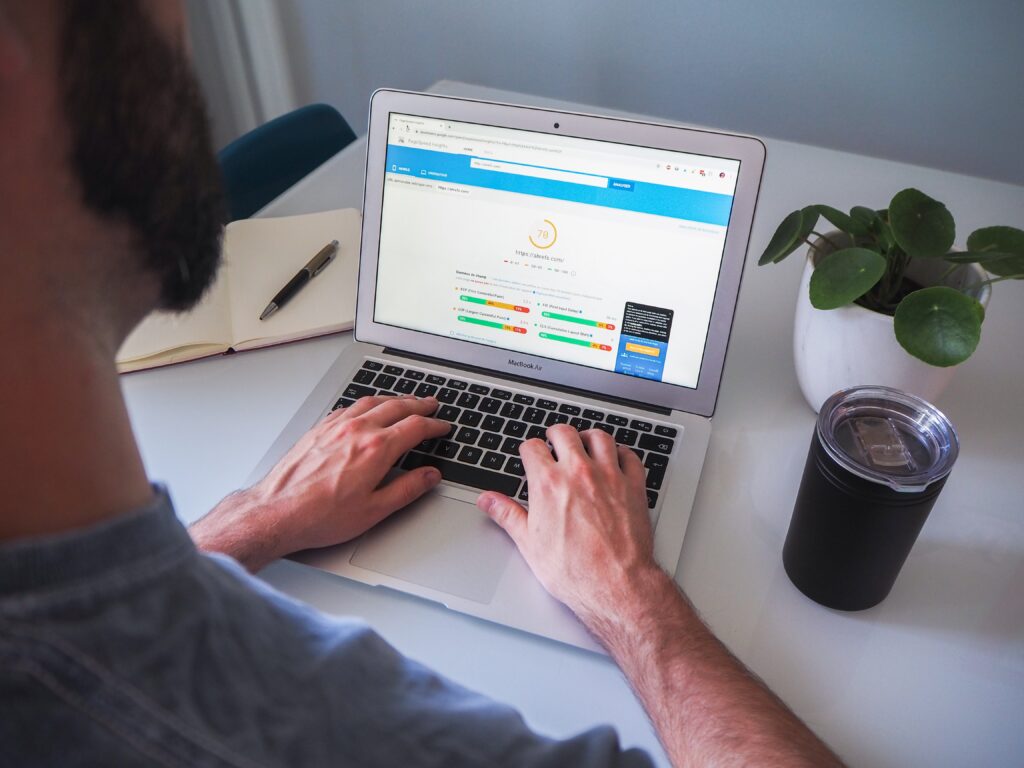 Ways to get more traffic from social media platforms like Facebook, Twitter, Instagram, etc
In today's digital world, social media is a key component of a successful company's marketing strategy. If you're hoping to increase your blog or business' visibility, blog content promotion and social media management are going to be essential for attracting new visitors.
Be sure to include relevant blog content in each social media post. This will help get your blog posts seen by more people. In addition, be sure to promote the blog's content through blog post shares and comments on other blogs.
On-Page optimization techniques to improve rankings in search engines
Here are some on-page optimization techniques to improve rankings in search engines:
Internal Links: Internal links are used to connect content on a given website and provide a reader with access to more information about a certain topic. It is important to make internal links relevant and meaningful.
Meta Description: Meta description is the summary of what your website offers and is displayed in search engine results. The length of the meta description should be between 150-160 characters.
Title Tags: Title tags are useful for providing an overview of what your web page offers. Google displays the first 50-60 characters in search result listings under the title tag as well as displaying it when you hover your mouse over it in search engine results. Make sure that you use the main keywords in the title tags as this increases your chances of ranking higher.
Keywords: Include relevant and specific keywords that readers would use to search for a given topic on Google or other popular search engines like Bing and Yahoo. You should try to keep your list of keywords no more than five per blog post, but make sure they are also divided up into categories such as "best", "most" and so forth if you can. Also, it is best practice not to stuff them all at the end of an article where things look unnatural. Instead, spread out their usage throughout the piece naturally with good contextual content around them.
Stop Words: Also avoid using stop words (articles) such as 'the', 'a', 'an', 'to' and so forth.
Keyword Density: About 0.25% – 0.50%. Any more than this becomes unnatural sounding for human readers which can be easily spotted by search engines who will penalize you for it.
Link building strategies for better search engine visibility
Link building is the process of acquiring links from various sources, such as social media sites and web pages. When you get links from a variety of these outside sources it can increase your rankings on search engines.
Search engines are the primary means for users to find your website. Higher rankings in these engines will lead to more visibility online. If you are not ranking on the first page of Google, you are losing out on potential traffic and revenue. There are numerous link building strategies to rank higher in search engine results pages, but it is important to know which ones are effective.
The keywords that relate to your niche or service will have a big impact on how high your rankings will be. You must find keywords that have low competition so you can compete with them effectively.
Related: Life Lessons from Elon Musk: Leadership Skills to be a Successful Entrepreneur
You should also include links to other websites that have links back to yours. This is an easy way for people who publish articles or blogs about your niche or services to link back to your website.
Another strategy is called guest posting on blogs within your niche or industry. You can write articles for these websites and include a backlink in the article itself. This will help you get more exposure online and will lead to higher rankings, which leads to even more traffic! All of these strategies work because search engines look at the number of links pointing towards your site when they rank it against other sites in its category.
The more quality links that point towards your site, the better chance you have for ranking high enough so people notice you and click through. Search engine optimization (SEO) works best if all of these factors are taken into account; keyword research, content development, meta-tagging, linking strategies, and social media engagement.
Tips for improving your website's conversion rate, including calls-to-action and usability testing
Here are some tips for improving your website's conversion rate:
Tip One:
Your call-to-action text should attract your customers and be easy to identify so they know what to do next.
The button you use for your call-to-action text should blend in with the background colour of your website so that it is not distracting.
Tip Two:
Usability testing is important because it helps you discover design problems on your website that are keeping users from converting.
It also reveals what content visitors are finding most valuable, which allows you to improve that page or offer more of the same type of content on other pages.
Tip Three:
If you are struggling to get higher rankings, then you need to focus on improving your site's search engine optimization.
Search engines analyze the keywords found in your website content and give a higher ranking to websites that have more relevant keyword phrases.
The most effective way of doing this is by using long-tail keywords because they allow for better targeting of specific customer needs.
Conclusion
You've just finished reading SEO for Beginners: How to Get Higher Rankings. Now you know how your site can rank higher by following these basic, no-nonsense SEO tips.
It doesn't matter if that means content marketing or link building strategies – all it takes is some effort and time on your part to get the best results. We hope this article has given you a starting point for improving your rankings in organic search (and more customers).