7 Must-Listen Startup Podcasts
Podcasts are a great way to learn more about business, entrepreneurship, and startups in general. They can be very educational for those who want to start their own company one day. Here are 7 must-listen startup podcasts that will give you some insight into the world of startups!
" How I Built This" is hosted by Guy Raz, the podcast tells the stories behind some of the world's most well-known brands. The show features founders, innovators and icons who share personal stories of struggles and successes. Not only do the podcast hosts take time to research their guests, but they also make an effort to get them out of their comfort zone in order for listeners to learn more about who they are as a person outside of business success.
This is one of my favourite podcasts because I like to hear about the challenges people face when starting a business, and how they overcome them. I also like learning what mistakes entrepreneurs make that may seem obvious now, but weren't at first because I can avoid making those same mistakes in my own businesses.
This podcast is hosted by social media consultant and speaker Brit McPhee. She interviews creatives who have made a successful business out of their talent. Guests on the show include Barrie Davenport, choreographer and founder of the dance company NiaAshanti Dance Company, and Jessica Honegger, author, speaker and creator of the non-profit organization Project Ignite.
Related: Life Lessons from Elon Musk: Leadership Skills to be a Successful Entrepreneur
The Growth Everywhere podcast is a weekly interview with founders and experts in the field of startups. This is not your average tech show where the focus is on the latest gadget or app, but instead, it features successful leaders and experts in creating growth. It has guests like Clay Collins from Leadpages and Brian Halligan from Hubspot. There's also Gary Vaynerchuk who is CEO of VaynerMedia and bestselling author of several books, including Crush It!
The Tim Ferriss Show is run by an entrepreneur, investor, and one of the best-selling authors on earth. If you're looking to gain an edge in the startup game, this is the podcast for you. What I love about it is how Tim has a knack for extracting gems from his guests on how they think about their business. The only con of this podcast is that he does have some very commercial messages at times, but if you can ignore those few minutes this podcast provides tons of actionable advice.
The Startup Grind podcast features varied discussions about entrepreneurship. They also interview well-known entrepreneurs who share their insights with listeners. The topics of the podcast vary, but the focus is always on entrepreneurship.
Planet Money is an excellent podcast for both startup entrepreneurs and those interested in the entrepreneurial world. If you want to start your own startup business, this is the best way to find out about financing, marketing, pricing, labour laws, patents, etc.
Planet Money has always come on Monday mornings to help me start my work week with a fresh new perspective on economic news. You don't need to know anything about finance or economics to enjoy the show–it's just good storytelling on how the economy works. Planet Money tells great stories about our global economy.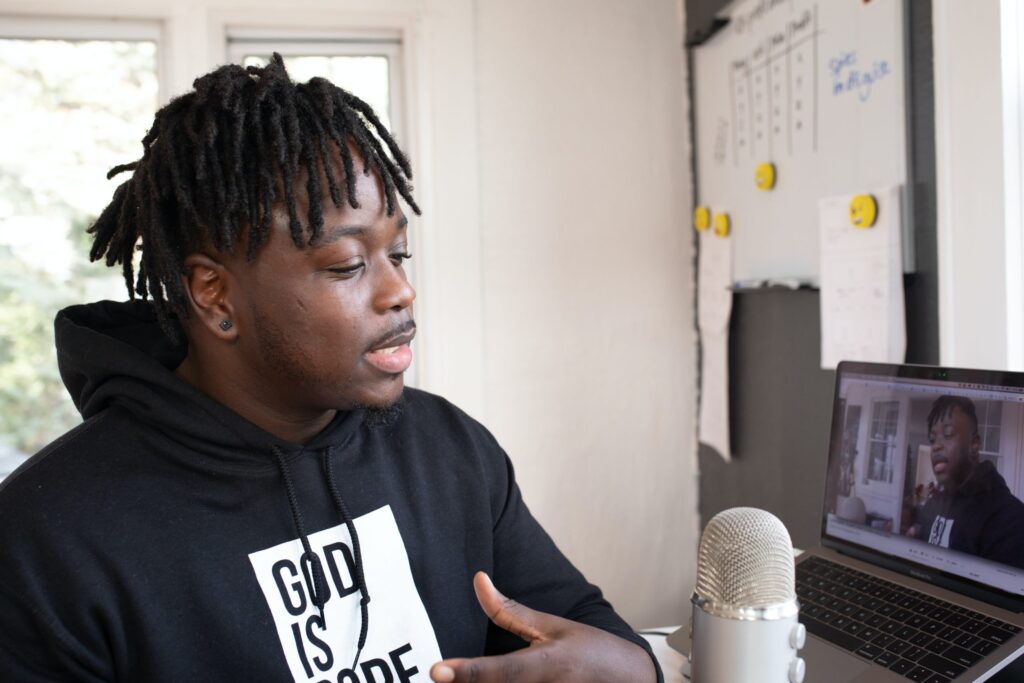 Entrepreneur on Fire is a podcast that features interviews with successful entrepreneurs. The interviewees share their how-to tips and secrets to success. In addition, the podcast includes actionable tasks for listeners to take after each episode. This podcast is a unique resource of entrepreneurial advice for new and aspiring entrepreneurs.

Related: 10 Biggest Business Lessons from Rihanna
Final Thoughts
If you're looking for insights and advice from successful entrepreneurs, one of these podcasts may be perfect. Whether they focus on interviews or storytelling, each podcast offers something different to the listener. Listeners will find tips about topics such as how to build a startup team, pitching investors and fundraising strategies.
Some episodes even offer guests that include venture capitalists and angel investors who can share their expertise with listeners. Bloggers also contribute by providing helpful content based on the week's topic. It's important to note that all podcasts are available via iTunes so it'll just take a few clicks to subscribe!