Earn $3000 a Month with TalkCounsel Remotely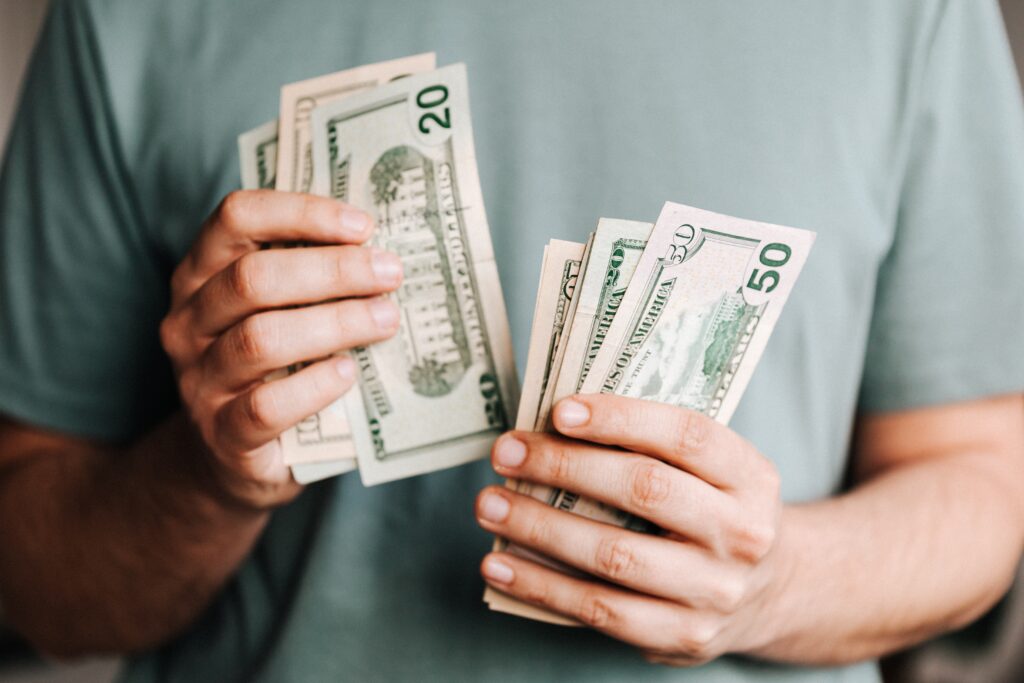 Are you in search of a flexible and rewarding side hustle that could yield as much as $3000 a month? Look no further! With TalkCounsel's scout program, your dream of earning substantial passive income can be transformed into reality.
TalkCounsel, your digital-age legal wingman, is an innovative platform that offers contract drafting, reviewing, and negotiation solutions. We cater to small businesses and busy entrepreneurs who need dependable, professional ally to help them navigate complex legal terrains in a cost-effective way. By providing highly efficient services, we ensure that our clients can focus on what they do best – growing their business.
Now, how can you be a part of this remarkable solution and, better yet, earn from it? The answer lies in becoming a TalkCounsel scout. Here's how:
Step 1: Signing Up
The first step towards making your dream of earning an extra $3,000 a month a reality is to sign up as a scout with TalkCounsel. You need to send an email to scout@talkcounsel.com expressing your interest in their scout program. If TalkCounsel deems you a suitable candidate, they will send you a scout agreement. This agreement will outline the program's terms and conditions, so ensure you understand everything before signing.
Step 2: Understanding the Earning Structure
TalkCounsel offers a straightforward earning structure to its scouts. For every client you refer to them who ends up working with TalkCounsel, you earn a $100 scout fee. To put it in perspective, if you successfully refer 30 businesses a month, you stand to make $3,000 monthly. This transparent and simple earning model makes tracking your earnings and setting realistic targets easier.
Step 3: Mastering the Art of Referral
Now that you've signed up and understand how you will earn, the real work begins. Success in this role requires excellent networking and persuasive skills. You need to reach out to businesses that can benefit from TalkCounsel's services, explain to them how TalkCounsel can enhance their operations, and persuade them to try the platform. Remember, your earnings are directly proportional to the number of successful referrals you make.
Must-Reads
How to Generate Passive Income and Profitable Side Hustles
30 Ways to Make Money Online: Quick and Easy Methods
How to Start a Successful Side Hustle While Keeping Your Full-Time Job
Step 4: Consistency and Persistence
Success as a scout doesn't come overnight. It requires consistency, persistence, and patience. You must continually reach out to potential clients, follow up on your referrals, and constantly improve your approach. Remember, every 'no' is one step closer to a 'yes.'
Step 5: Repeat and Improve
Keep repeating the process, striving to improve each time. Reach out to more businesses, perfect your pitch, and always be on the lookout for potential clients. With time and practice, you'll get better, and the $3,000-a-month target will become more achievable.
Earning $3000 a month with TalkCounsel is a promising opportunity that provides a substantial side income and offers the flexibility to work at your own pace. So why wait? Email TalkCounsel at scout@talkcounsel.com today and take your first step towards unlocking this unique income opportunity. The possibilities are endless, and with determination and persistence, you can turn this opportunity into a rewarding journey.